About Yellow House Farm
We grow vegetables, herbs, and fruit for our neighbors and local chefs on one-third of an acre in the Cedmont neighborhood of Baltimore City (near Hamilton).
We are committed to enriching our plot of land by building up our soil, never using toxic chemicals, and providing year-round habitat and forage for bees and other pollinators. We are interested in producing food in an urban setting for the sake of food security, biodiversity, and the psychological benefits of being surrounded by growing, blooming things.
We started building garden bed space in 2017, built a greenhouse over the winter 2017-2018, and started growing full-time in early 2018. In addition to vegetables and herbs, we also offer transplants for your garden!
Spring transplant sales happen March-June. We have fall transplants available by request and can custom-grow some seedlings as well.
Our farming influences include a diverse range of perspectives and philosophies such as: Jean-Martin Fourtier and "market gardening," Masanobu Fukuoka's "natural farming," traditional European kitchen gardening, and permaculture.
Emma's background includes experience on several different kinds of farms operating at different scales (urban, rural, and suburban), as well as working as a cook at several great Baltimore restaurants giving her a well-rounded perspective on the local food system.
In future years, we aim to increase fruit and flower production and develop a line of preserved foods such as pesto and jams. We are also interested in working with larger-scale, sustainable livestock farmers to bring high-quality meats to city residents.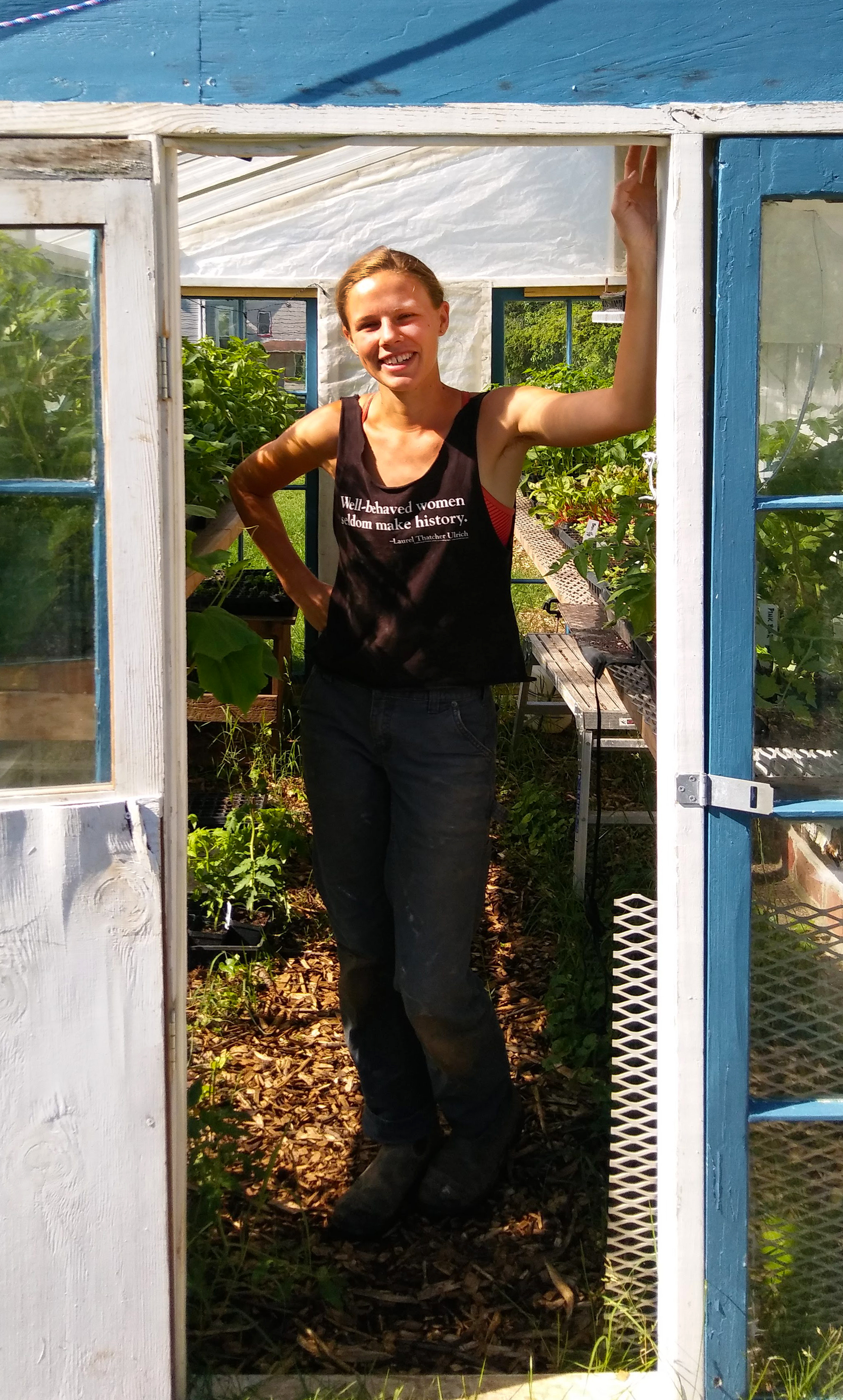 Your farmer, Emma
Click here for more info on our growing practices.