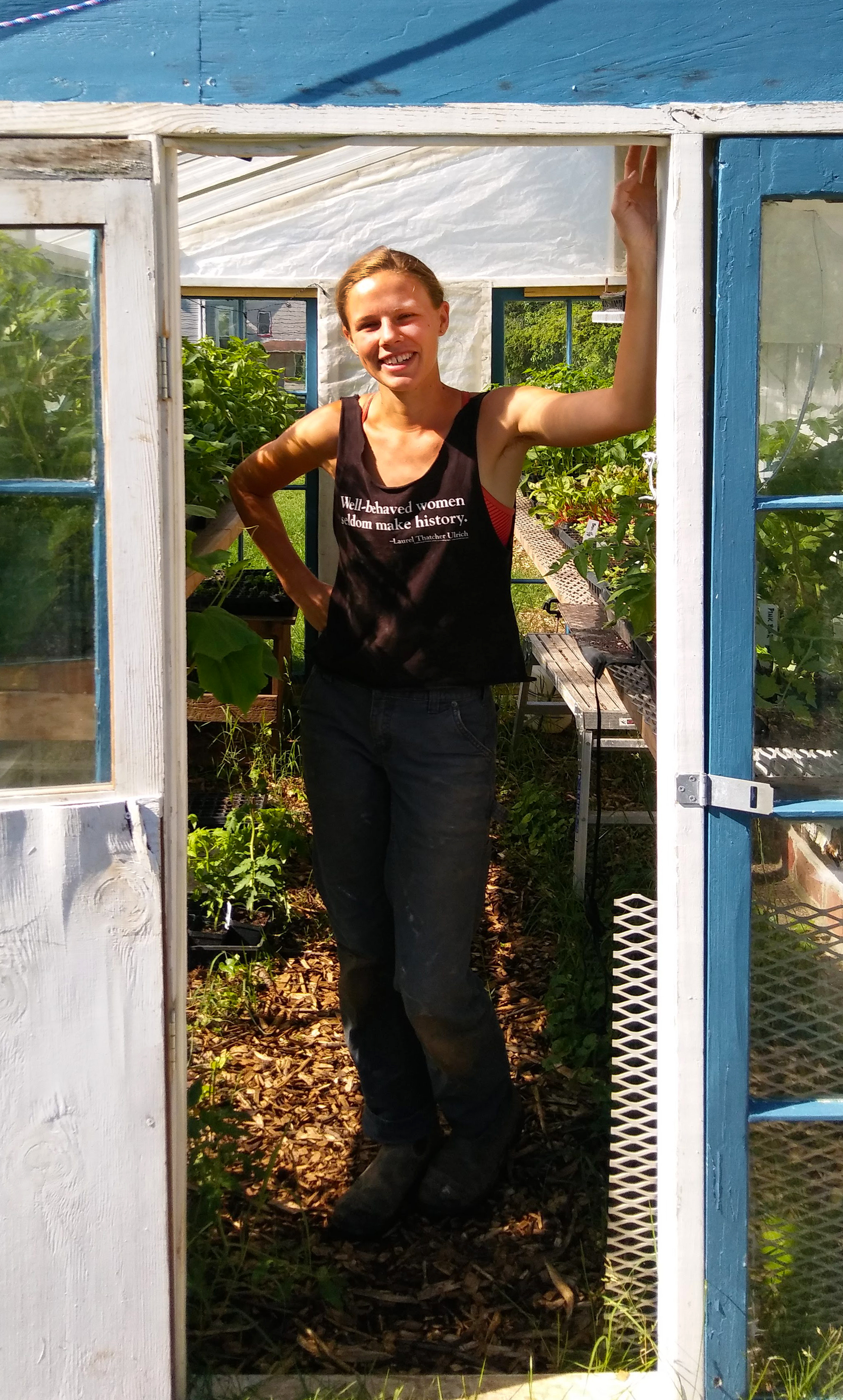 Emma started Yellow House Farm as a micro CSA (Community Supported Agriculture) operation in the northeast corner of Baltimore City. We grew small fruits and veggies and delivered them weekly. Due to popular demand, we officially added gardening services to the mix, and the rest--as they say--was history. We are now fully focused on ecological landscaping.
Our mission is to bring clients a greater sense of connection with their particular place on earth through more functional and aesthetically-pleasing outdoor spaces. We also strive to problem-solve through an ecological lens, observing the underlying natural characteristics of every space to better inform our work.
Photos: above right - Emma in the greenhouse she built at the original farm site; below - part of the original market garden.